Harry Hargreaves (wounded)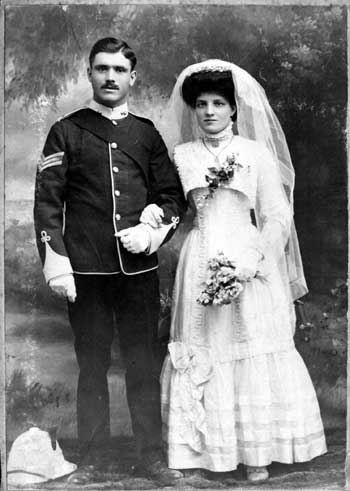 The photo shows my mother's parents on their wedding day in Multan, India, in 1910. My mother was born in Multan in 1913.
The family was posted back to the UK in 1916 and Harry served with the Lancashire fusiliers on the Western Front as a Company Sergeant Major.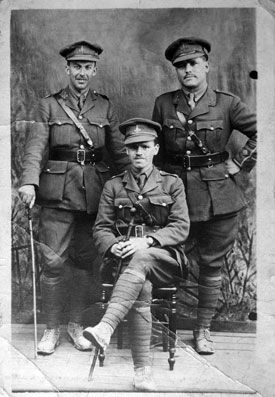 Written on back – "IT and two chums behind the lines at St. Pol '17"
He sustained a "G.S. wound face and neck. Severe jaw fracture" at Ypres on 31st July 1917 and was awarded a £250 gratuity. He was promoted to 2nd Lieutenant in May 1918 "for service in the field".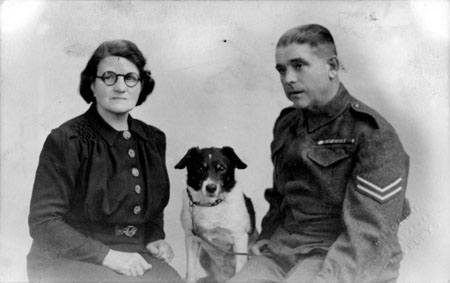 Demobbed in 1919, he spent the rest of his long life as a Ministry of Pensions official and father to his four children.
See here for Harry's younger brother James, who died at sea in 1908 when HMS Tiger was accidentally sunk during exercises south of the Isle of Wight.
Jeremy Cooper, exhibition organiser