Reginald Cutler (died 1917)
Reginald was my mother's brother.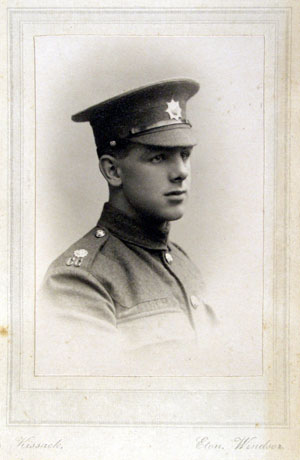 He and his brother Harold were both killed – Harold in 1916, aged 21, Reginald in 1918, aged 19. Their older brother, Ernest, survived.
Harold and Ernest served in the Royal Warwickshire Regiment, their local regiment, while Reginald joined the Coldstream guards.
Only this photograph of Reginald has come down to me, although I believe that my cousin does have her father, Ernest's, war service medal.
Pam Buckle – 'Oh What a Lovely War!' Props Manager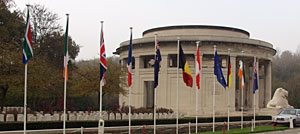 <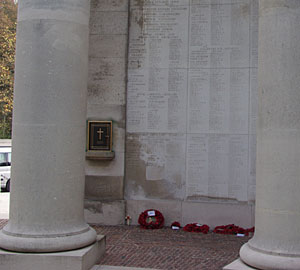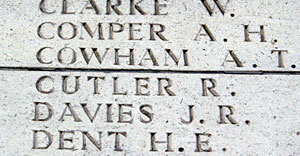 Reginald's name on the memorial for those with no known grave at Ploegsteert ('Plug Street'), Belgium
Photographs taken on 11th November 2004